---
01-05 october 2018
In partnership with the International Centre for Theoretical Physics (ICTP) and the International Atomic Energy Agency (IAEA), the Solid State Physics group co-orgazines the Joint ICTP-IAEA Advanced School on Ion Beam Driven Materials Engineering. The Advance School will take place at ICTP (Trieste) and will provide the latest technological developments in the engineering of new material with ion beams, with a specific focus on quantum technologies. It is addressed to PhD students and early career researchers (i.e. up to 7 years after PhD degree) actively involved in ion beam techniques and/or in the field of quantum technologies. Application deadline: 15/05/2018.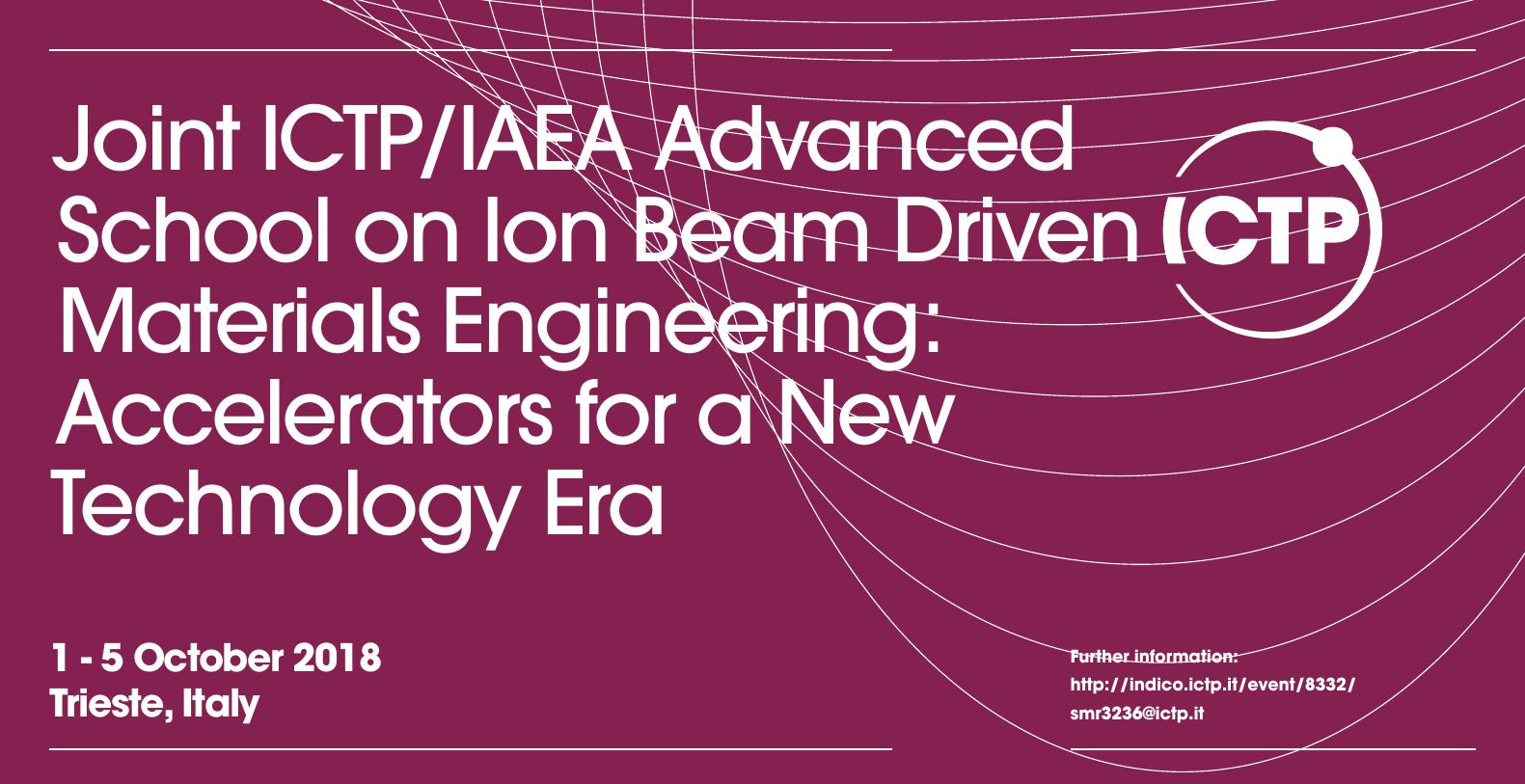 ---
22/06/2018
The award of the best oral communication "PhD Student" and "post-doc" at the "XVIIIth International Symposium on Luminescence Spectrometry", 19-22 giugno 2018, Brest (Francia) has been attributed to Laura Guidorzi for her contribution entitled "Combined IonoLuminescence and PIXE micro-analyses of natural diopside for activators and quenchers identification"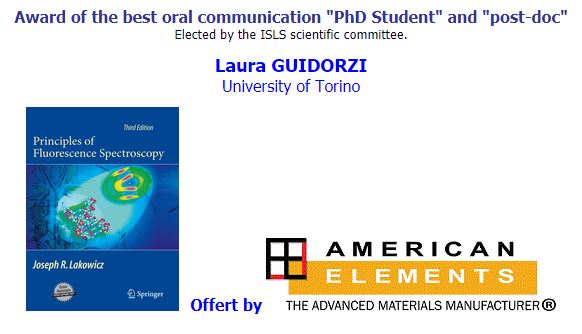 23/02/2018
The communication "Diamond-based multi-electrode arrays for monitoring dopaminergic neurons activity" (G. Tomagra, A. Battiato, E. Bernardi, E. Carbone, P. Olivero, A. Pasquarelli, V. Carabelli, F. Picollo) is awarded as the best oral presentation at the 4th National Congress on Sensors (21-23 February 2018, Catania).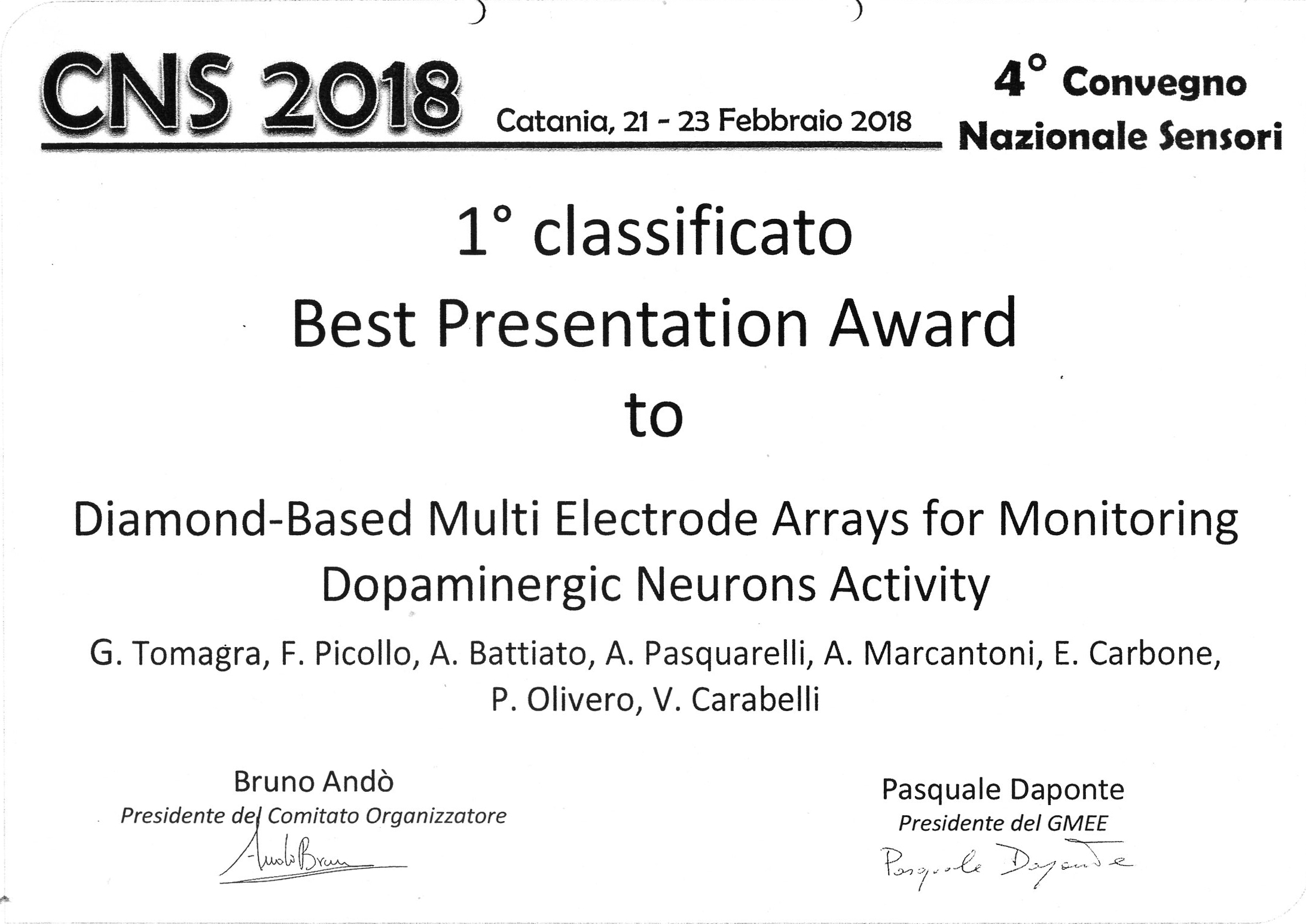 ---
---