Metrological characterization and comparison of X-Ray Fluorescence instruments: application to Cultural Heritage and Food Industry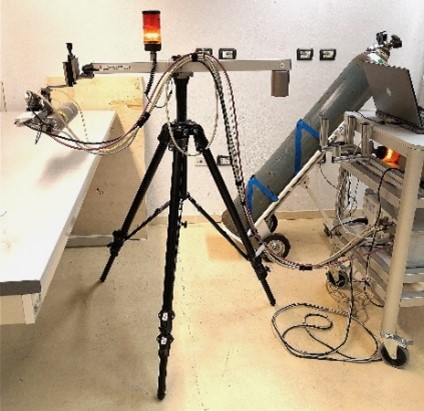 This PhD research project consists in the metrological characterization and the comparison between different X-Ray Fluorescence (XRF) instruments. The evaluation of limits and inaccuracies is of fundamental importance for the correct use of the instruments and to obtain the best results from the measurements [Frahm, 2014]. The XRF technique allows to obtain the chemical composition of the materials and to detect the presence of trace elements by collecting the characteristic fluorescence X-rays from the samples [Jenkins, 1999]. Different types of instruments are compared, including portable and scanning XRFs: the XRF scanner developed by INFN-CHNet [Taccetti, 2019], Bruker TRACER 5, Bruker ARTAX portable X-ray fluorescence spectrometer and Thermo Fischer Scientific portable XRF Niton XL3t-900 GOLDD.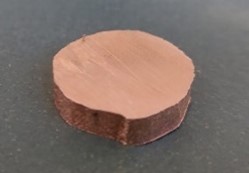 To provide this characterization, a set of 8 metal alloys with different percentages of Cu, Pb and Sn and some NIST standard alloys are employed. Additional standards for the characterization of different materials are currently under evaluation. Moreover, the technique is applied to some objects of interest in the Cultural Heritage field and to Food Industry: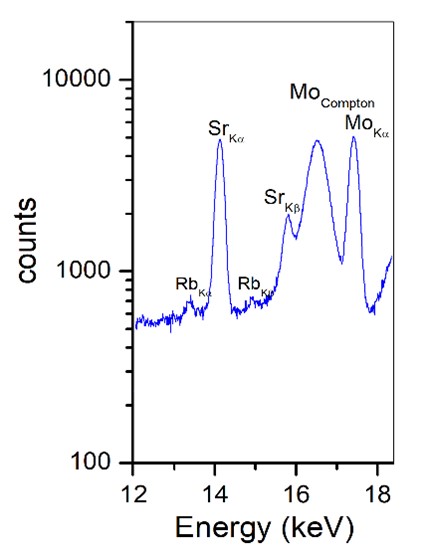 - applying the X-ray fluorescence technique to archaeological lapis lazuli samples and comparing the results with rocks of known provenance can broaden the provenance study of lapis lazuli, one of the main topics of this group research, because the measurements are fast and do not require the use of large instrumentations as in the case of Ion Beam Analysis.

- the quantity of nutrients and the presence of toxic elements and physical contaminants in food and packaging can be investigated by means of XRF [Feng, 2020]. In this project, the technique is applied in particular to chocolate and animal feed.
The main collaborations are with Politecnico of Turin, Centro Conservazione e Restauro La Venaria Reale and the department of Agricultural, Forest and Food Sciences of the University of Turin.

In the figures are shown respectively the Bruker ARTAX instrument, a Cu alloy standard with 12% Pb and an example of XRF spectrum where the Sr fluorescence peaks, characteristic of the Siberian lapis lazuli samples [Lo Giudice, 2017], can be observed.

References [Feng 2020] X. Feng, et al., "X-ray fluorescence application in food, feed, and agricultural science: a critical review", Critical Reviews in Food Science and Nutrition (2020) [Frahm 2014] E. Frahm, "Characterizing obsidian sources with portable XRF: accuracy, reproducibility, and field relationships in a case study from Armenia", Journal of Archaeological Science (2014) 49: 105-125 [Jenkins 1999] R. Jenkins, "X-Ray Fluorescence Spectrometry", Wiley-Interscience, Volume 152, second edition (1999) [Lo Giudice 2017] A. Lo Giudice, et al., "Protocol for lapis lazuli provenance determination: evidence for an Afghan origin of the stones used for ancient carved artefacts kept at the Egyptian Museum of Florence (Italy)", Archaeological and Anthropological Sciences (2017) 9: 637-651 [Taccetti 2019] F. Taccetti, et al., "A multipurpose X ray fluorescence scanner developed for in situ analysis", Rendiconti Lincei. Scienze Fisiche e Naturali (2019) 30: 307-322.